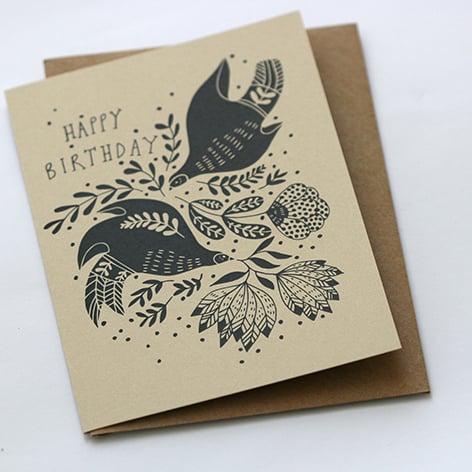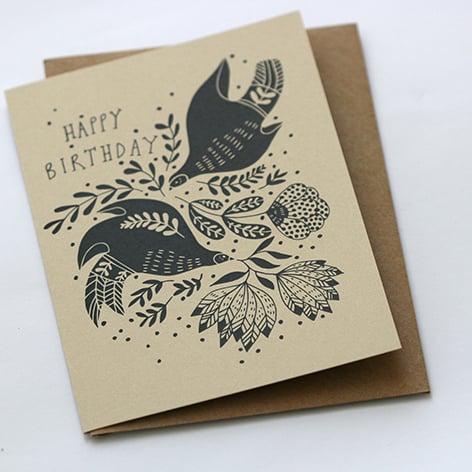 Happy Birthday Birds - Greeting Card
€3.50
One folded, gift card with envelope. The card is professionally printed here in Greece on eco friendly cardstock. The envelope is made from recycled kraft paper.
The card is approximately 14.5x11cm when folded.
Inside of the card is blank.
.
Διπλωτή ευχετήρια κάρτα με φάκελο. Η κάρτα είναι επαγγελματικά εκτυπωμένη στην Ελλάδα σε οικολογικά φιλικό χαρτί. Ο φάκελος είναι φτιαγμένος από ανακυκλωμένο χαρτί.

Το μέγεθος είναι περίπου 15x10,5 εκ. διπλωμένη.

Εσωτερικά είναι κενή.