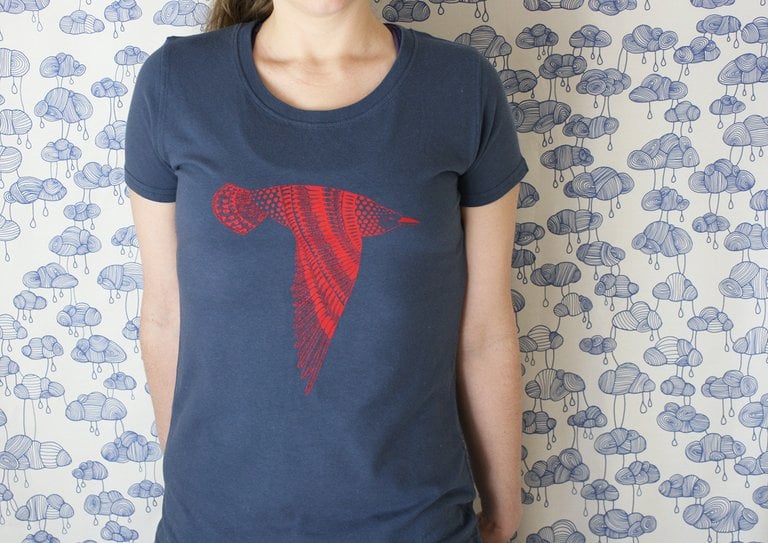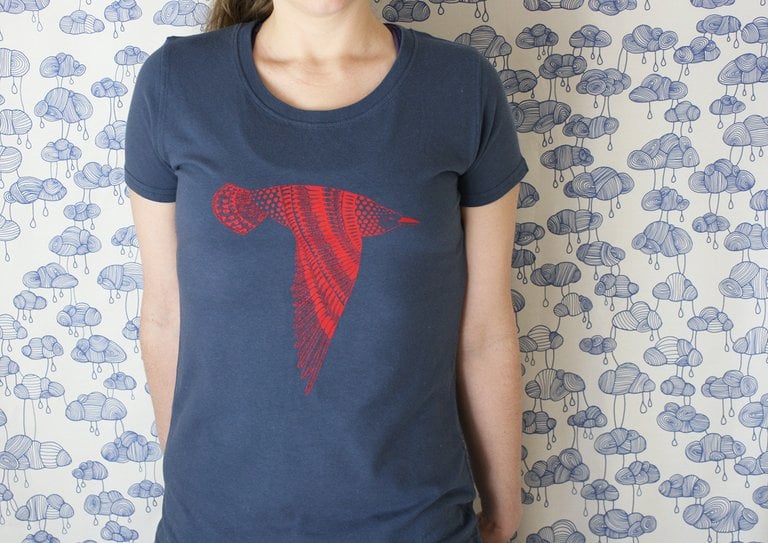 Seabird Tee - Women's Screenprinted T-Shirt
$25.00
*This design is discontinued in this colour, listed sizes are all that is available!*
Silk screen printed seabird tshirt, printed in Magenta ink, on a denmin blue t-shirt.
The tees are sourced from the Earth Positive range, and are low carbon, organic cotton and fair trade. They're also super comfortable and great quality. With no tiny neck holes.
They are professionally printed using solvent free, 100% water based inks.
The tshirts are 100% cotton, and come in small, medium, large and extra large, so please choose your size as you check out. Sizes are the actual measurements of the tee, so it is easy for you to measure them against a tee you already own.
-S-
Bust 41cm / 16.25"
Length 62cm / 24.4"
-M-
Bust 44cm / 17.25"
Length 64cm / 25.2"
-L-
Bust 47cm / 18.5"
Length 66cm / 26"
-XL-
Bust 50cm / 19.75"
Length 68cm / 26.7"
The model is wearing a size medium.
The tees can be machine washed at 30 degrees, although for best results I recommend hand washing inside out. Do not iron directly on the print.
Options:
Magenta/blue – Medium – in stock 4 - $25
Greece 4.50/1.00
EE 10.50/2.50